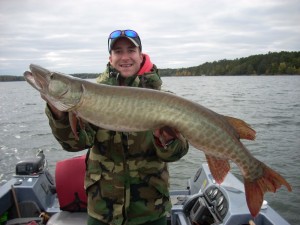 The Hayward Lakes region of Wisconsin has been synonymous with excellent fishing for the past century.  Hundreds of crystal clear glacial lakes and scenic reservoirs in a wilderness backdrop provide endless fishing prospects for anglers of all levels.  Prominent bodies of water such as Lac Courte Oreilles, Grindstone, and Round along with many less celebrated lakes constitute more water to explore than you will be able to fish in a lifetime.  Although muskies rightfully receive their share of attention in this historic region walleyes, bass, pike, and panfish are found both in abundance and quality.  The diversity of these fisheries allows us to follow the "hot bite" throughout the season and to adapt accordingly to weather and fishing conditions.  From ice out crappies to late fall muskies, there's always an opportunity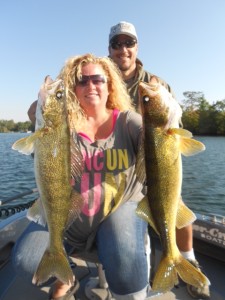 to catch fish.  Numerous resorts, restaurants, shops, attractions including the Freshwater Fishing Hall of Fame make Hayward the perfect destination for serious fishing trips and family vacations alike.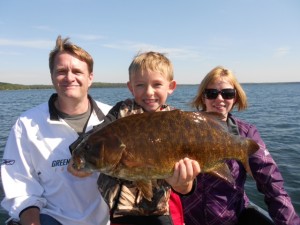 When they freeze over in winter, it doesn't mean that the Hayward Lakes quit producing fish.  In fact, many would argue that ice fishing is where the fun begins!  Panfish, walleye, and pike all provide steady action throughout the frozen water season giving ice anglers vast opportunities to explore and enjoy this winter wonderland.